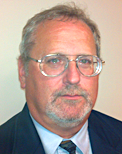 Dr. Duncan Darby
About the instructor
Dr. Duncan Darby, Associate Professor for the Packaging Science Department at Clemson University, is a recognized expert in the use and manufacture of flexible packaging. He has over 20 years of experience in the flexible packaging industry, developing and providing technical support for sealable packaging materials for dairy products, shelf-stable products, beverages, dry products, confectionery products and pharmaceutical products.
Duncan has real-world, hands-on experience with multiple package formats including pouches, cups with lidding and blisters with blister-backing, and has worked with many horizontal and vertical packaging lines. He holds a Doctorate in Chemical Engineering from the University of Louisville, KY, where his coursework concentrated on polymer science and applications. He teaches courses at Clemson, conducts short courses on a variety of subjects and provides consulting services for industrial clients. Duncan has been a featured speaker the TAPPI PLACE, Global Pouch and E5 conferences.
Publications by this Instructor:
Effect of clay content, homogenization RPM, pH, and ultrasonication on mechanical and barrier properties of fish gelatin/montmorillonite nanocomposite films.
EB-Cured Adhesive Lamination: Hurdles for the Industry in Flexible Packaging
Contact Me